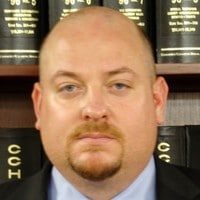 Agricultural Law
Lawsuits & Litigation
Personal Injury
Emphasis of Practice
Rob Case has a varied practice mix.  He is a civil trial lawyer, with particular emphases in insurance matters, employment law, personal injury, agriculture, and real estate.  He has handled sexual harassment cases, custody disputes, and assault cases, as well as agricultural liens, misrepresentation cases, and warranty claims.  He has worked for numerous insurance carriers.  Rob is also a criminal defense attorney, handling both misdemeanors and felonies.  DUI defense is an ever-growing portion of his practice.  He has worked on EPA criminal investigations, fraudulent conveyance cases, and retaliation claims.  In addition, Rob handles appeals, federal litigation, and business transactional matters.  He has drafted complex international non-compete agreements and litigated NLRB and EEOC cases.  Rob works for clients large and small throughout Washington.  He is dedicated to solving his clients' problems, whatever the field and however necessary.  Rob also accepts limited appearance referrals, domestication of foreign judgment actions, and certain pro bono assignments.
Licensure & Associations
Memberships
 Washington State Bar Association
 Yakima County Bar Association – also served as treasurer for 3 years
 Washington Defense Trial Lawyers Association ("WDTLA")
Admitted to Practice Before:
 All Washington State-Level Superior Courts and District Courts
 Washington Court of Appeals
 United States District Court (both Eastern and Western Districts of Washington)
 United States Bankruptcy Court
 Liquor Control Board
 Employment Security Department (aka Unemployment)
Ninth Circuit Court of Appeals, Washington State Board of Tax Appeals
Prior Experience
While in college, Mr. Case worked at the regional State Farm Insurance Office in Dupont, WA. His departments were subrogation and special investigations. Rob also worked at the Washington State Legislature in 2000. While in high school and middle school, he worked at the Pro Shop at the Yakima Country Club for approximately seven years.
He worked at a prosecutor's office and clerked at three firms during law school, and he has been with Larson Berg & Perkins (and a predecessor firm) for the duration of his private practice career.
Education
Mr. Case attended Pacific Lutheran University in Tacoma, WA, on a joint academic and athletic scholarship.  He earned a bachelor's degree with a double majorin the disciplines of Philosophy (Thesis: "On the Moral Value of Pride") and Political Science (Thesis: "The Unknown Vital Influence: Legislative Policy Caucus Staff").
Mr. Case then attended the Willamette University College of Law in Salem, OR. He graduated in the top 15% of his class, was selected as a member of The Order of Barristers, participated on the Moot Court Board, and represented the school at a national trial competition in Chicago. Rob was also invited to participate on the Willamette Law Review, but he declined the invitation and instead accepted a court-certified clerk position with the Marion County District Attorney's Office, where he successfully tried several criminal jury cases while still in law school.
Personal Activities
Since an early age, Rob Case has always been active in sports and outdoor activities. While at PLU, he played NCAA football and lacrosse. During his senior year (1999), the football team won the NCAA Division III National Championship, compiling a 13-1 record. Rob was inducted into PLU's Athletic Hall of Fame in 2009, and he also received NCAA academic all-region honors.  He golfs regularly with family and friends, and enjoys kayaking and rafting.  Rob also enjoys reading, stock trading, poker, hiking with his dogs in remote locations, and camping (including during the winter months).  He is a member of the Yakima Country Club, Yakima's 26A social club, the IQ society "Mensa International", the Costal Conservation Association, and the Terrace Heights Improvement Association.
Rob was born and raised in Yakima.  He frequently travels to the greater Seattle area, both for business and recreation.  He has worked on fundraisers, given speeches, and participates annually in high school "job shadow" programs.  He actively follows college sports and politics.